2015 Candidate questionnaire: Garrett Mellott, Edwardsville City Council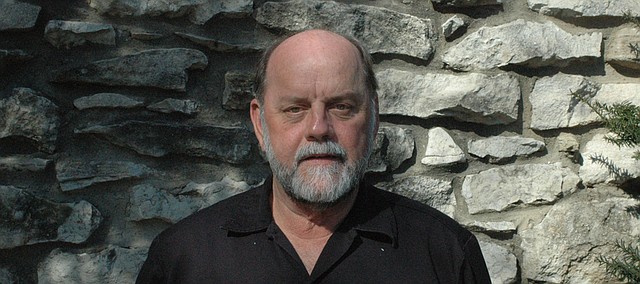 Garrett Mellott is an incumbent seeking re-election to one of three at-large seats on the Edwardsville City Council, with fellow incumbents Chuck Adams and Craig Crider and challengers Terry Dunn and Chuck Stites. The following are Mellott's responses to The Chieftain's candidate questionnaire.
Biographical information
Age: 63
Occupation: Retired High School Vocational Instructor
Family: Wife, Jonetta; 2 sons and daughters in law Daniel Mellott, wife Anastasia; Geoff Mellott, wife Allison; 4 grandsons
Number of years lived in city: Lived here lifetime
Previous political experience: 8 years Planning commission, 5 as president, in the mid 1980's; 10 years previously on City Council 1990's, appointed due to death of member, and elected twice, one term as Council President
Other community service: Bonner Spring High school booster club president mid/late 1990's; Community Service Award 1993
Campaign website (if applicable): No website
What made you decide to run for office?
Lifetime resident with family here for over 100 yrs. Have seen this city grow from 450 residents in the 1950s to now with around 5,000 residents.
Want to continue serving to assist in the orderly and responsible growth of city services, (sewers, public works, fire and police) residential as well as business.
Interested in the development of the North end specifically Riverview and 110th to capitalize on the traffic generated by Kansas Speedway, Hollywood Casino, Sporting Park and the Legends area.
Improve all city's infrastructure while being financially responsible with taxpayer monies.
What special qualifications would you bring to this office?
Experience on the council.
How do you plan to stay in touch with constituents if you are elected?
Phone number listed in phone book. 913-441-6782 home.
email: g_mellott@hotmail.com
Frequently driving around city observing issues.
Stay in constant contact with Mayor, City Manager and all Department heads.
The police department has moved into a modular building due to its issues with its former space. City hall and the fire department also have space or maintenance issues. What steps do you think the city should take to address/plan for the future of its facilities?
Editor's note: Mr. Mellott did not provide a response for this question.
What vision do you have for developable land at 110th and I-70? What do you think the city can do to make that happen?
Started developing sewer plans during previous term on Council before Kansas Speedway was built. Was involved with original diamond interchange at I-70 & 110th with push from Bob Dole which allowed convenient access to Edwardsville from the North.
Presently plans are ready for go on sewers for the Riverview corridor. Themeans need to be put in place to finance this major build, that should lure businesses to that area. I would like to see hotel, grocery, fuel stop and restaurant develop there which would bring in sales tax revenue from travelers and visitors.
As you have been campaigning, what issue have you found is most important for constituents? How would you address this issue?
Number one: Financial responsibility with taxpayer dollars.
Number two: Infrastructure, streets, sewers, public safety and public works.
Number three: Grow the retail businesses to ease the travel of our residents to other city's for basic purchasing needs.
I believe that the work that I have accomplished with the present City Council has been a positive and amicable working relationship to better the City of Edwardsville. I pushed (with success) for the increase of term of Mayor from 2 yrs. to 4 yrs. which stabilizes a continuity in activities in process. I recommended the change of City Administrator to City Manager (with success) to control and or eliminate micro-management thus streamlining the functions of city personnel, creating a clearer picture of who employees report to. I was a major advocate of creating a stand alone EMS service which has become a reality and has been accepted positively with the residents.
In your own opinion, what are the three most important issues facing the city? If you did not do so in previous answers, then please share how you would address these issues.
I believe the city needs to focus on, in no particular order: Infrastructure (public safety, EMS/fire, streets, sewers etc.).
Go after and bring in retail sales, whether it be on the North or South to increase tax revenue.
Instill fair and consistent codes administration and enforcement to beautify the community.
All parties in the Government should be financially responsible and diligent in protecting the City's assets.