2015 Candidate questionnaire: Mark Kipp, Bonner Springs City Council Ward 4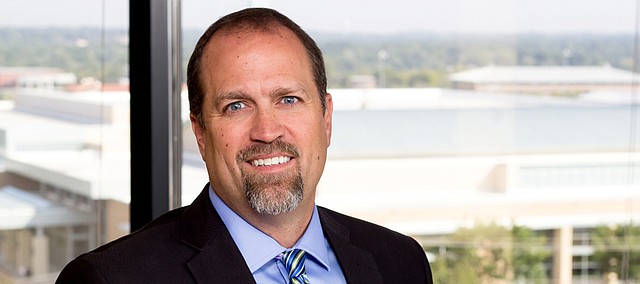 Mark Kipp is seeking election to the Ward 4 Bonner Springs City Council seat, running against incumbent Eric Freeman. The following are Kipp's responses to The Chieftain's candidate questionnaire.
Biographical information
Age: 44
Occupation: Investment Advisor
Family: Wife - Cristie - 3 Daughters - Audrey, Lily & Sydney
Years lived in the school district: 13
Previous political experience: None
Other community service: Served on my Community Board of Directors, Committees and as an KCK Chamber Ambassador in the past decade.
Campaign website (if applicable): N/A
What made you decide to run for office?
Serving my community has always been part of my focus and I enjoy giving my time to have a direct and local impact.
What special qualifications would you bring to this office?
I have served on several committees and boards over the years and learned a great deal about how to effectively work in those settings to create positive change. Daily I am with executives and individuals in boardrooms or at their home helping make financial decisions regarding the issues affecting them. Listening to residents and community leaders in the same way is very important in building and sustaining a great place to live and raise a family.
How do you plan to stay in touch with constituents if you are elected?

Being present and available in the community as well as updating our residents on the various reports and archived media available to them to stay informed will help. I always encourage attendance to local meetings as a great way to be involved.
The council recently gave a resolution of support for the Westgate project, a $64 million mixed-use development at 118th and State Ave. that would require the city to provide many development incentives. Do you support this development? Why or why not?
Yes I support this type of development when done correctly as it can have long term benefits with little given up in the short term. There is a lot of competition to attract residents throughout the metro but we have some of the most unique development happening all around us. I do not have all of the details on the entire project but am optimistic about the possibility.
Funding for future phases of the I-70/K-7 interchange is unknown, but the city will eventually face construction of an interchange at K-7 and Kansas Ave. What should the city do to prepare for this, especially in regard to its street network?

This project will be critical to so many businesses and we need to allocate as many resources as possible to protect our neighbor's interests. It looks like the construction mitigation program will be very important in understanding how we will be affected. I look forward to hearing the entire plan as it progresses.
As you have been campaigning, what issue have you found is most important for constituents in your ward? How would you address this issue?
See below.
In your own opinion, what are the three most important issues facing the city? If you did not do so in a previous answer, please share how you would address these issues.
Schools, Development and Taxes. My wife is an elementary school teacher and my daughters are going to be in the school system so being actively involved and supportive is high on my list. Development and Taxes go hand in hand in many cases and I have seen what a great impact these can have on a community if done correctly. Working with the parties involved to make sure our needs are represented is vital to its success. I look forward to the opportunity serve Bonner Springs if I am elected.