2015 Candidate questionnaire: Mike Thompson, Bonner Springs City Council Ward 1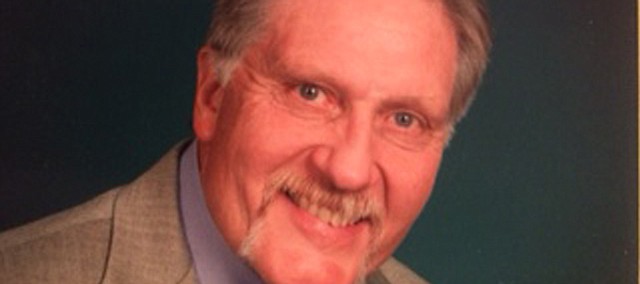 Mike Thompson is seeking election to the Ward 1 Bonner Springs City Council seat against incumbent Jack Knight. The following are his responses to The Chieftain's candidate questionnaire.
Biographical information
Age: 63
Occupation: Retired Military
Family: Wife Debbie, 2 adult children – Adrienne and Jesse
Years lived in the city: 4 ½ years. Wife originally from Bonner Springs
Previous political experience: None
Other community service: Volunteer for Vaughn–Trent Community Services; Tiblow Days Car Show Chairman: 2 yrs.
Campaign website (if applicable): N/A
What made you decide to run for office?
I was inspired by a young friend of mine who said we shouldn't complain about government leadership or community issues unless we were willing to be part of the solution. He said the best way to influence change was to serve at the local city level. I was within 5 years of military retirement and most of my life experience was service oriented; service to God, country, community, and people. I decided then that I would find an opportunity to serve. Through our city, we receive much that enhances our well-being and I believe that as citizens, it is our responsibility to see to the well-being of our community. I feel led to fulfill my part in that responsibility.
What special qualifications would you bring to this office?
First, I bring integrity. This is demonstrated by my 22 ½ years of military service and experience in military communities in the United States and overseas during times of peace and war. I served as a Salvage Diver and Navy SEAL in the Navy and then much later in life as an Army Chaplain, serving in units such as 82nd Airborne Division, 7th Special Forces, 1st Infantry Division, Delta Force, and Garrison Chaplain at Fort Leavenworth, KS, before retiring 3 years ago. As an Army Chaplain I supported soldiers and their families in death and crisis, supervised personnel, was responsible for budgets of up to 1 million dollars, acquired and maintained equipment and property. Our operating funds were always limited, requiring me to prioritize and manage spending while meeting mission requirements. Additionally, I bring my experience as a blue collar worker. I was a contract welder in the oil fields and owned my own welding shop. I also served as a Lenexa, KS police officer, police department armorer, and firearms instructor. As a small business owner and as a police officer, I quickly learned how to manage resources and limited budgets as I met job performance requirements. All of my life experiences give me a fresher, much broader view and prospective.
How do you plan to stay in touch with constituents if you are elected?
First, I must gain the respect of constituents so they feel comfortable contacting me with their ideas and concerns. Effective communication goes both ways, so I must make contact with constituents and provide information. Contact with constituents will require multiple methods of communication; phone, email, and/or other electronic methods. I will need to determine the best combination for contacting the people of Ward 1.
The council recently gave a resolution of support for the Westgate project, a $64 million mixed-use development at 118th and State Ave. that would require the city to provide many development incentives. Do you support this development? Why or why not?
I fully support this development. Progress and growth must be a part of our city's goals for the future. The city must be pro-active in the process of drawing new developers to our city and support developers who are now building. Incentive packages are needed and in this case, according to city planners, the incentive package for the project does not cost city tax dollars.

Funding for future phases of the I-70/K-7 interchange is unknown, but the city will eventually face construction of an interchange at K-7 and Kansas Ave. What should the city do to prepare for this, especially in regard to its street network?
During the construction of the interchange at K-7 and Kansas Avenue, several access roads must be built to move traffic in and out of the housing areas. As a city, we need the Kansas Department of Transportation (KDOT) to fund the building of the interchange and these roads, but there are no funds committed by KDOT at this time. Therefore, city leadership must actively participate in all KDOT planning meetings in order to influence KDOT funding. Additionally, these planning meetings are where city leaders advocate for ways to relieve construction and safety issues for motorist traveling through the construction areas. An example would be for KDOT to provide signage to warn motorist of temporary hazards, detours or driveways as well as directions to local businesses.
As you have been campaigning, what issue have you found is most important for constituents in your ward? How would you address this issue?
Two important issues have surfaced; the repair of city roads and the length of the Tax Increment Financing (TIF) in the developer's incentive package for the Westgate project at 118th and State Ave.
With the issue of road repair, the city must prioritize the repairs according to degree of seriousness due to the fact that the city budget is not adequate to fund all repairs needed on every city road at the same time. I would advocate for road repair in Ward 1, but with the understanding that city engineers must prioritize repairs for the common good of the entire community.
State law establishes the maximum length of time allowed for TIF incentives. Due to initial investments and ongoing construction costs, developers ask for the maximum TIF time. The incremental increases in property tax returns are needed by developers to meet budget deadlines and reimburse them for their up front costs to construct the streets, water and sewer lines, etc. I would support these types of incentive packages based on city staff recommendations. Their recommendations evolve from many hours of negotiations with prospective developers. Investment and construction costs create financial risk for developers and the reality is that developers are going to build where they can receive the best incentives. Additionally, I support the city's policy that does not put public funds at risk for a development.
In your own opinion, what are the three most important issues facing the city? If you did not do so in a previous answer, please share how you would address these issues.
First, the city is facing future growth, but at the same time the city must manage ongoing municipal systems that are in place now. City leadership must continue to work as a team. They must keep an eye on the future constantly seeking new ways for the city to develop and grow. At the same time, they must be fully grounded in the present, managing and maintaining current city departments and systems.
Second, city leaders must continue to find ways to increase operating funds. A good way to increase funds is through ongoing and new development that brings new people to our city. More new residents and businesses equals a larger tax base.
Third, city leaders must continue to be good managers and good stewards of the funds they now have. I see managing and being a good steward as two different things. Managing requires wisdom and forward thinking. Being a good steward means being morally responsible for that which is entrusted to you and doing the right thing at the right time. The most common question will always be, is my tax dollar being spent wisely?