2015 Candidate questionnaire: Terry Dunn, Edwardsville City Council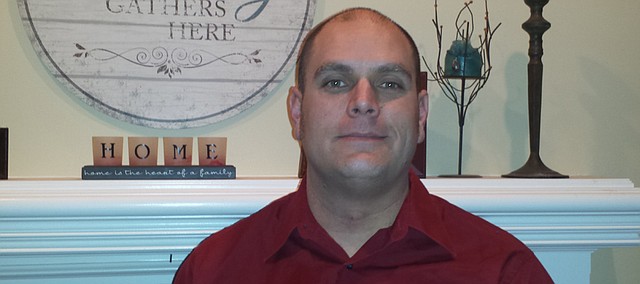 Terence "Terry" Dunn is seeking election to one of three at-large seats on the Edwardsville City Council, against incumbents Chuck Adams, Craig Crider and Garrett Mellott and fellow challenger Chuck Stites. The following are Dunn's responses to The Chieftain's candidate questionnaire.
Biographical information
Age:40
Occupation:Firefighter
Family: Wife Kristin, three daughters, Victoria, Abigail and Caroline
Years lived in the city :5
Previous political experience: None
Other community service: Volunteer Firefighter and Skywarn weather spotter
Campaign website (if applicable): N/A
What made you decide to run for office?
I have always had a desire to help the community. I became a volunteer firefighter as well as a Skywarn weather spotter and eventually became a full time firefighter. I felt it was time to take the next step in helping our community by becoming a leader for Edwardsville.
What special qualifications would you bring to this office?
Being part of the fire department, I have learned what it means to operate as a team. I have come to understand the value of each individual team member. I am excited to bring that perspective to Edwardsville. I would like to lead each member of this community toward their greatest potential with a fresh new outlook.
How do you plan to stay in touch with constituents if you are elected?
I will strongly encourage the citizens of Edwardsville to attend the city council meetings and make their voices heard. I am very easy to get ahold of through email or on the phone. I want to hear from the citizens of Edwardsville because that is who I will be working for.
The police department has moved into a modular building due to issues with its former space, and City Hall and the fire department also have space or maintenance issues. What steps do you think the city should take to address/plan for the future of its facilities?
I would like to see the police department in a respectable building where the police officers can do their work. City Hall should also have building the city can be proud of. I will encourage the fire department to apply for federal grants to maintain the building, equipment and vehicles.
What vision do you have for developable land at 110th and I-70? What do you think the city can do to make that happen?
Edwardsville will benefit from the revenue generated from a hotel and shopping center. The city can make this happen with STAR bonds or grants. I will encourage business owners and developers to see the potential in that area.
As you have been campaigning, what issue have you found is most important for constituents? How would you address this issue?
One issue is the public safety. The citizens of Edwardsville feel they do not have the best service available to them. I plan to meet with the police chief and fire chief on a regular basis to help solve some of these issues. Also, the citizens are concerned with the lack of a grocery store and commerce. As stated before, I will encourage business owners to look at the potential Edwardsville has to offer.
In your own opinion, what are the three most important issues facing the city? If you did not do so in a previous answer, please share how you would address these issues.
1 - As stated before, public safety. I want to work directly with the chiefs of the fire department and police. The citizens of Edwardsville deserve the best service possible.
2 - Support businesses to come into our city and help us grow as a community. Too much of our tax money goes to our neighboring cities. If we want our city to grow we must keep that money in Edwardsville.
3 -I will work with our public works department. Too many of our roads are in need of repair. Also, we need a sidewalk on 4th street from River Falls Rd north to 32 highway then west on 32 highway.