Face to Face: Bonner Springs city employee Christina Brake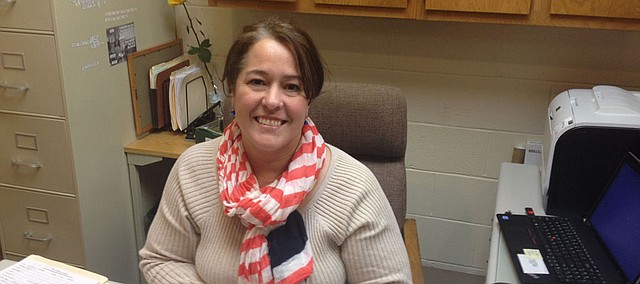 Name: Christina Brake
Birthplace: Jacksonville, Fla.
Family: Boz, partner; four grown children, P.J., Ally, Parker and Peyton; and four grandchildren, Easton, Jovie, Jase and Addy
Occupation: Deputy city clerk for Bonner Springs
Dream job as a child: Veterinarian.
Brake said she even worked in a veterinarian's office for a time as a teen.
Hobbies: In addition to photography, traveling and spending time with her grandchildren, Brake also enjoys decorating for the holidays. She said once she had children, it "became a big deal" — she started decorating the whole house for Christmas the evening of Thanksgiving.
"They would go to sleep Thanksgiving night and wake up the day after, and the house was completely decorated," she said.
She also has taken up a new hobby recently: She and Boz recently took a sailing class at Shawnee Mission Park Lake and now are dreaming of living on a sailboat in retirement.
Digging deeper: Brake said she's always had a fascination with animals, and growing up in Kansas City, Mo., she was a Dr. Doolittle of sorts.
"Even as a kid, I was the one that everybody brought an animal that they found, rabbits and squirrels and raccoons and birds," she said.
She said she had a pet crow. She began caring for it and eventually it began following her around, though it didn't usually spend much time inside.
The crow would even fly to her school to visit her in the window of her art class after lunch, so she began saving lunch scraps for it.
"I'd go outside and he'd land on my shoulder and eat with me," she said. "He loved stealing earrings."