Face to Face: Bonner Springs High secretary Cindy Stephens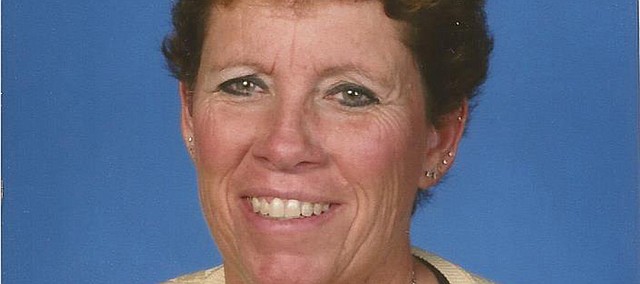 Name: Cindy Stephens
Birthplace: Kansas City, Kan.
Family: Husband, Tom, who is a Bonner Springs City Councilman; grown daughters Kim, 28, and Sara, 26
Occupation: Secretary at Bonner Springs High School; she also works part time as a receptionist at a hair salon
Dream job as a child: Art teacher.
"So I got close," she says of her 21 years as a school secretary. "I just liked to draw and color and work with the kids."
Hobbies: Cross stitching, walking with her husband and hanging out with her daughters, particularly if it involves some retail therapy.
"Shopping is my main hobby — that's what Tom will tell you," she jokes.
Digging deeper: Stephens didn't end up getting an education degree; she says she just sort of fell into working for schools.
She started out at the Walker Kindergarten Center on 138th Street, and when that closed, she transitioned to Bonner Springs Elementary, where she stayed for five years. Then she continued her move up in grade levels to the middle school, where she worked for 13 years — her last three years there, she served as a cheerleading coach.
Stephens is now on her third year as a secretary at BSHS.
"It keeps me young," says Stephens, who celebrates a birthday next month. Even though that is a reminder that she is getting older, she says "I don't feel like it when I'm with the kids. If I ever retired, I don't know what I'd do … I've enjoyed everything – every bit of it."
She also has enjoyed keeping up with the students she interacts with daily.
"I have not missed a graduation since I started, because it was like raising my kids," she said.