Kathryn M. Thacker 1951 - 2014 Bonner Springs, KS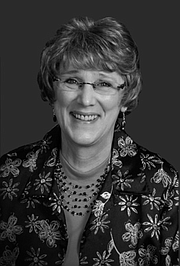 Kathryn Marie "Kathy" Thacker, 63, of Bonner Springs, Kansas passed away on Friday, October 24, 2014 at the Mary Greeley Medical Center in Ames, IA. Memorial Funeral Services will be at 4 PM Saturday, November 1, at the Bonner Springs United Methodist Church with committal of ashes to follow at a later date. Friends may call at the visitation from 3 to 4 PM, Saturday, Nov. 1 at the church. The family suggests Memorial Contributions to the Bonner Springs United Methodist Church or the American Cancer Society in care of the funeral home. Kathy was born on Oct. 4, 1951 in Le Mars, IA. She was raised in Iowa and lived there until she met and married Curt Thacker and they made their home in Oklahoma with their wonderful and beautiful blended family. She enjoyed being active in rainbow girls and in sports as a young girl and she continued to be a big fan of all sports throughout her life. She worked as an accountant and bookkeeper over the years for several companies but her focus was always on her family. She was a renowned cook and a faithful active participant in her church. She loved working with and supporting the Feed His Lambs mission project. She had a quiet and shy demeanor in public, but was outgoing at home and found humor in those around her especially while playing board games with her friends and family. Kathy is survived by her husband of 30 years Curt Thacker of the home. Two daughters Sherry Lucas-Taylor and her husband G.W. of Lenexa, KS and Jill Paltz of Bonner Springs, KS and two stepchildren Jay Thacker of Nashville, TN and Una Winterman and her husband Brian of Bloomington, IN. Six grandchildren Austin, Skyler, Stella, Kendra, Esther and Zane. One brother Bruce Rowen and his wife Fran of St. Cloud, MN and Kathy's younger twin sister Kris Reinert of Bonner Springs, KS as well as several nieces and nephews. All who knew her will miss her greatly.
Please sign this guestbook at Obituaries.LJWorld.com.
Contact Alden-Harrington Funeral Home by phone: 913-422-4074