Alice (Parker) McDonald (Tabor, Diette, Lawrence) 1947 - 2015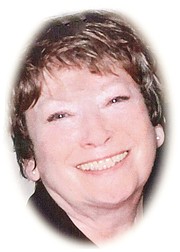 Alice was born Sept 14, 1947 in Marshall, MO passed away peacefully of natural causes on August 22, 2015 in Kansas City, KS. She was the daughter of the late Ruben and Elaine Parker and sister to the late Rhonda Coy. Alice is survived by her brother and his wife, Frank and Darla Parker, her four children Brandi Tabor, Burt Tabor, Monica Diette, and Travis McDonald. She is also survived by her two granddaughters, Kara and Kristin Bryant, daughters of Burt. Alice was a caregiver to many, always putting others before herself. She will be greatly missed by everyone.
A Celebration of Life will be held Saturday, Sept 12th at Shawnee Mission Park, Shelter # 5, from 3:00 - 7:00 pm.
Condolences and happy memories can be sent to the family at allheartalice@gmail.com or Brandi Tabor, P.O. Box 411101, Kansas City, MO 64141.