In the NCAA Tournament, what teams do you predict will be in the Final Four, and what team do you think will win the whole tournament?
March 25, 2010
Bailey Nairn (Bonner Springs High School senior class president in ) says...

I think that Tennessee, K-State, Kentucky and Duke will be in the Final Four. I think Duke will win the tournament.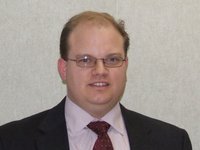 Anthony Corporon (Lawyer with Perry and Trent LLC in ) says...

Now that Kansas has been bounced, my Final Four would be: K-State, Baylor, West Virginia and Michigan State. I think West Virginia will win it all.
Mike Wiley (Basehor-Linwood Middle School principal in ) says...

I have Kansas State, Baylor and Kentucky left. KU was my fourth. I have Kentucky beating KSU in the championship game. I hope I'm predicting the wrong Wildcat team as the champ.