Have you researched your local election candidates for the April 2 election?
March 28, 2013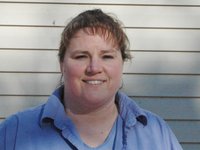 Debbie Lohmann (Executive Director, Vaughn-Trent Community Services in ) says...

"I have not researched the candidates yet. I'd say I am procrastinating once again. Time to get busy."
Amber Anderton ( in Basehor) says...

"I've done a little research on the candidates, just to get more familiar with them."