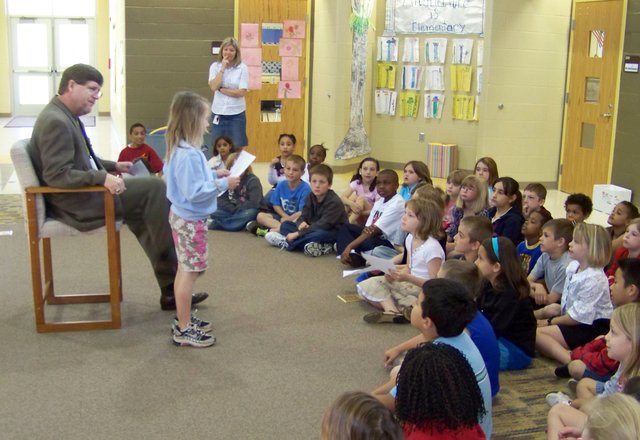 State Sen. Mark Gilstrap, D-Kansas City, listens as Delaware Ridge Elementary second-grader Katie Kilmartin presents reasons why little bluestem should be designated as the official state grass of Kansas. Gilstrap visited the school May 16.
Stories this photo appears in:

Topeka — Public school districts were shortchanged this month because the state doesn't have enough funds, officials said Monday.
December 8, 2008 4:45 p.m.

A model program that stresses active learning methods and the incorporation of character development in curriculum is poised to begin its second year in four Bonner Springs-Edwardsville Schools.

Delaware Ridge students launch plan to designate official state grass
Delaware Ridge Elementary School students recently had the opportunity to lobby a state senator.