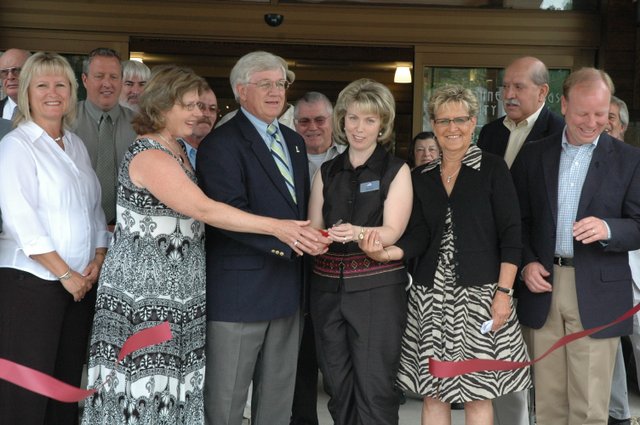 The ribbon is cut on the opening day of the new Bonner Springs City Library. Pictured from left in the foreground are Sen. Kelly Kultala, former Library Board of Trustees president Judy Anderson, Mayor Clausie Smith, library director Kim Beets, Board of Trustees president Vicky Wheeler, and Kansas City, Kan., Mayor Joe Reardon.
Stories this photo appears in:

Area residents poured into the new Bonner Springs City Library on opening day yesterday with about one collective expression on their faces: a combination of wonder and amazement at the shiny, new and much larger haven of books and computers before them.