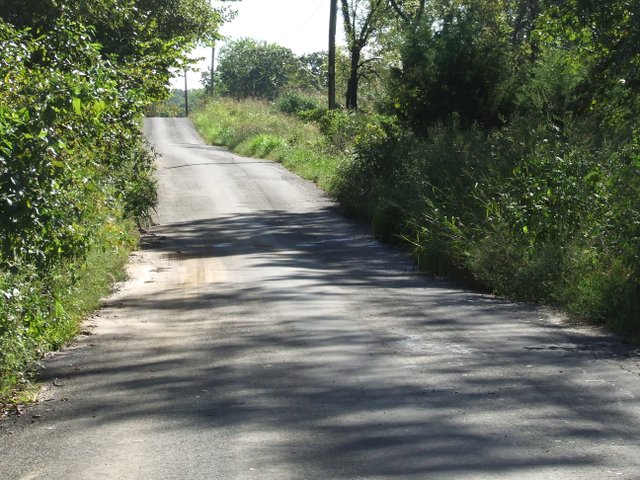 Riverview Avenue near 118th Street has some overgrown brush encroaching on the roadway. While residents complain about the dangers of the brush, both Bonner Springs and Edwardsville remind them that maintaining the brush is their responsibility.
Stories this photo appears in:

As Dee Lewis drives to her daughter's house at Riverview Avenue and 118th Street, she meets another car going the opposite direction and tries to pull over as far on her side of the road as she can.
September 16, 2010 midnight