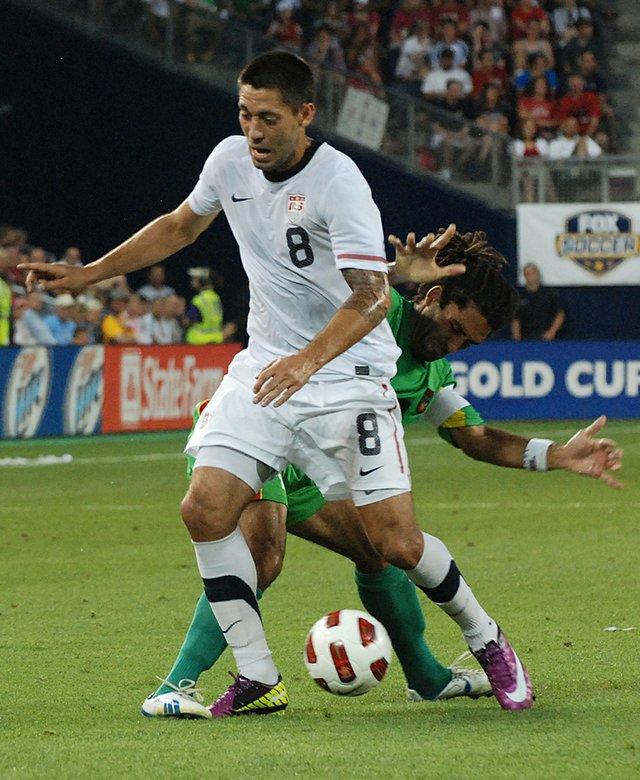 Clint Dempsey works his way past a Guadeloupe player during the first half of the United States' 1-0 victory in the Gold Cup.
Stories this photo appears in:

Clint Dempsey has seen it all during his professional soccer career.

The 2011 CONCACAF Gold Cup makes its LIVESTRONG Sporting Park is under way, and the United States Men's National Team is scheduled to take on Guadeloupe at 8 p.m.