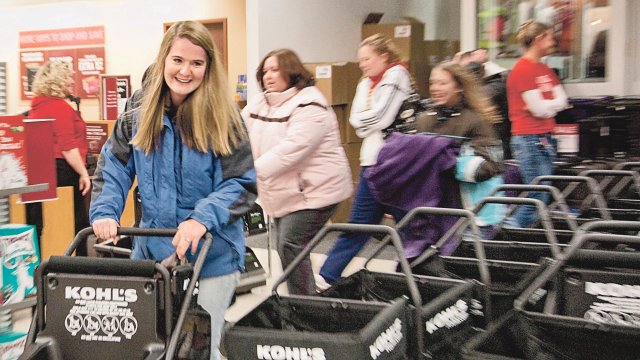 Shoppers stream into the Lawrence Kohl's store at its opening at 3 a.m. on Black Friday, 2010. This year, many retailers are pushing the envelope and opening on Thanksgiving.
Stories this photo appears in:

Thanksgiving was once about gathering with family to give thanks, enjoy a meal and probably watch a football game or two with family — and then maybe get to bed early to rest up for the crack-of-dawn Black Friday sales.