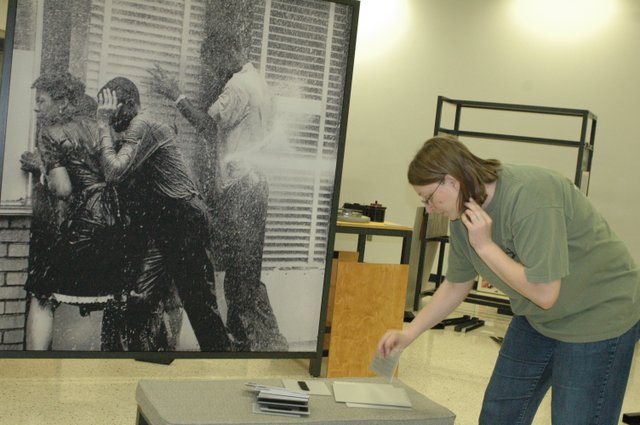 While assembling the exhibit, Michelle Wolfe sorts through exhibit information Monday near an image of civil rights protesters being blasted with a water hose. The "For All the World to See" exhibit at the Wyandotte County Historical Museum includes some graphic images from the era of the civil rights movement as well as images of blacks from popular culture. It opens to the public Monday.
Stories this photo appears in:

In 1955, Emmett Till, a 14-year-old boy, was murdered in Mississippi simply because he was black.