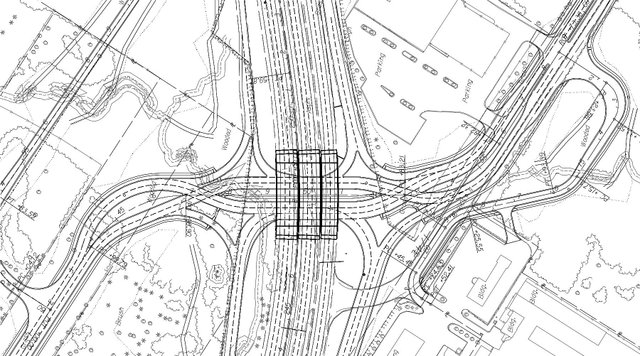 The plan for an interchange at Kansas Highway 7 and 130th Street, part of the larger project to improve the K-7 and Interstate 70 interchange, has been changed to a "diverging diamond" style, which is newer to the metro area. Traffic going under K-7 on 130th Street will swap sides after going through a traffic signal in order to make free left-hand turns onto K-7. State officials will explain this and other project details at a public meeting at 5 p.m. Jan. 26 at the Bonner Springs High School cafeteria.
Stories this photo appears in:
As the time nears to break dirt on the massive reconstruction of the interchange at Kansas Highway 7 and Interstate 70, the state will have one more public meeting to present the most updated details of the plans.
January 11, 2012 3:15 p.m.