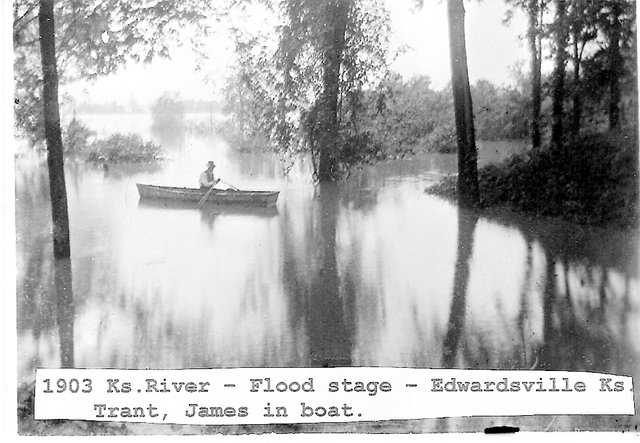 Historical photos, like the one above taken in Edwardsville during the 1903 flood, now can be found online through the Bonner Springs Library's new series of ketes. A kete is free, open source software that allows users to create and share information online
Stories this photo appears in:

Like most cities in northeast Kansas, the cities of Bonner Springs and Edwardsville were awash in "trouble and turmoil" in the spring of 1903 as residents battled a devastating flood of the Kansas and Missouri rivers that felled bridges, buildings and even a young Bonner Springs teenager, Jesse McAfee, who lost his footing and drowned in the rising waters.
January 18, 2012 3:59 p.m.