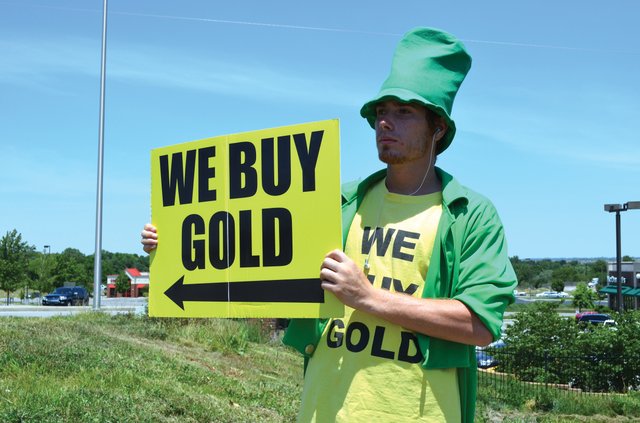 Dressed as a leprechaun, Chris Rachol attracts motorists' attention to the We Buy Gold LLC location at 22342 W. 66th St., Shawnee. It is one of seven We Buy Gold outlets on the Kansas side of the state line that pay cash for gold.
Stories this photo appears in:

Retail outlets that pay cash for gold have been proliferating. We Buy Gold LLC, for instance, has opened seven Kansas locations.