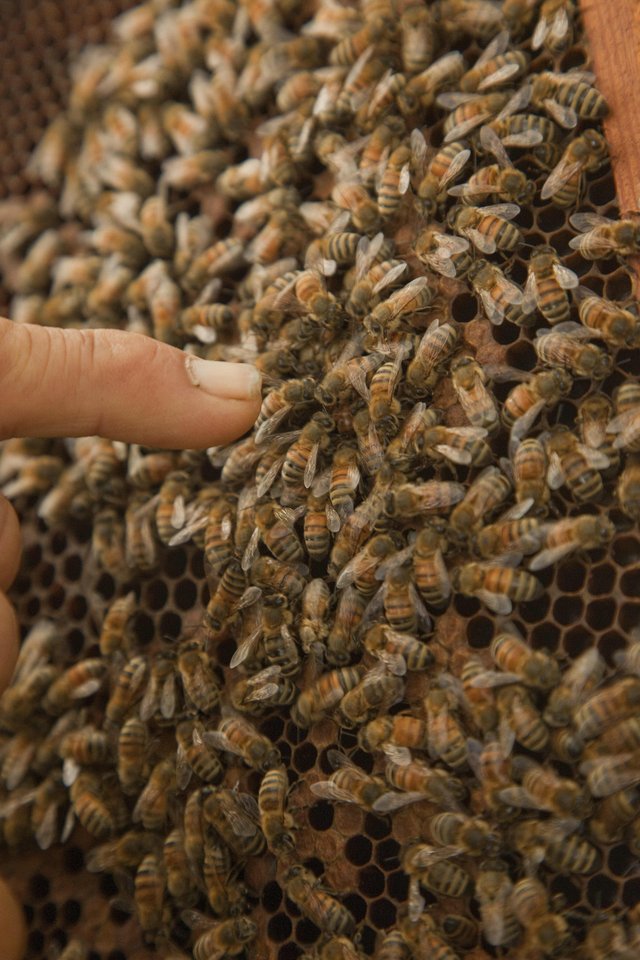 Richard Bean points out a queen bee, which can lay up to 2,000 eggs a day, surrounded by hundreds of worker bees. Bean's Blossom Trail Bee Ranch near Baldwin City is one of 22 farms on the 2012 Kaw Valley Farm Tour.
Stories this photo appears in:
Buzzing bees blanket the tray of honeycomb in Richard Bean's bare hands. At close range, their striped abdomens and delicate wings are visible in detail. After 40 years of keeping bees, Bean still marvels at them.