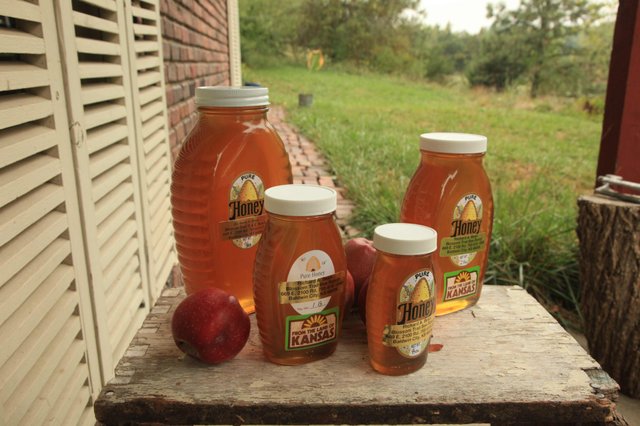 Richard Bean's Blossom Trail Bee Ranch, near Baldwin City, produces and sells honey, honeycomb and bee pollen.
Stories this photo appears in:
Buzzing bees blanket the tray of honeycomb in Richard Bean's bare hands. At close range, their striped abdomens and delicate wings are visible in detail. After 40 years of keeping bees, Bean still marvels at them.