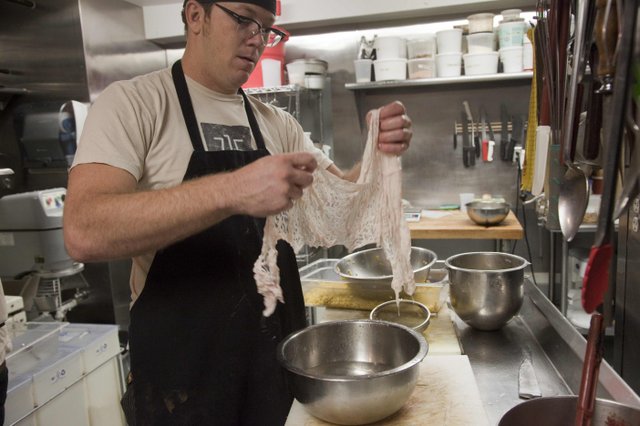 Michael Beard, executive chef at 715 restaurant, 715 Mass. in Lawrence, prepares his fegalo appetizer. The dish, an occasional special at 715, features Italian-style pork liver sausage wrapped in caul fat — the fat that encases the pig's vital organs such as the heart and liver — and garnished with a laurel leaf.
Stories this photo appears in:

Animal brains, glands, tails, intestines, feet and other organs are nothing new at many ethnic eateries. But the oft-spurned meat parts known as offal have made their way into some of the area's hippest mainstream restaurants, where chefs say foodies and more timid diners alike seem to be nibbling.
October 15, 2012 2:34 p.m.