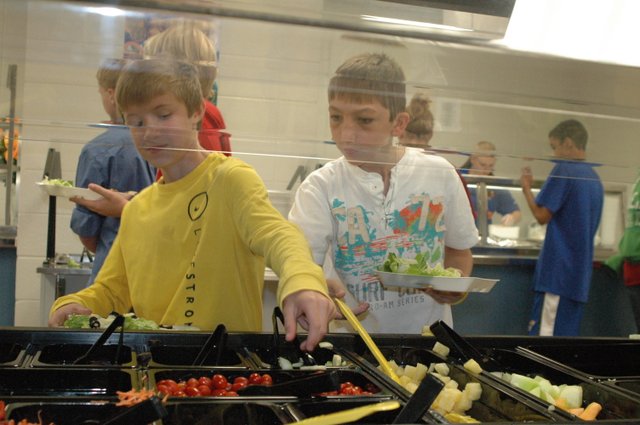 Seventh Graders Coleton Nelson (left) and Jacob Merino load up their trays from the salad bar during lunch Tuesday at Clark Middle School. Students at the school have given the district's new school lunches positive reviews.
Stories this photo appears in:

Seventh-grader Jacob Merino didn't mince words when he described what school lunches were like in past years.
September 12, 2012 3:20 p.m.