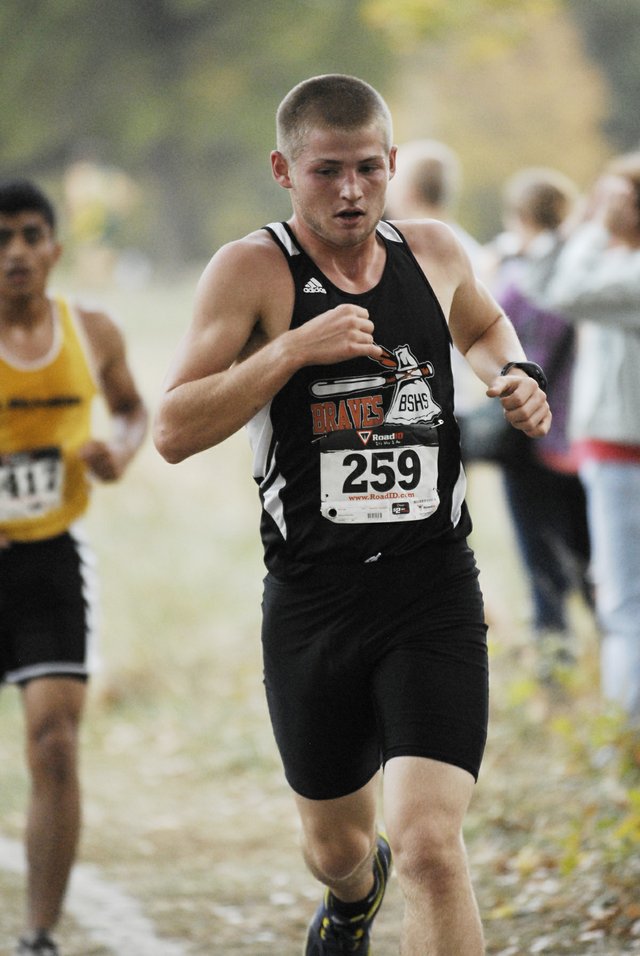 BSHS senior Austin Schuler, shown here in a 2012 file photo, recently ran the Prairie Spirit Trail from Ottawa to Iola and back as part of his BSHS senior project to benefit the Cooper Connor Endowed Fund for Pulmonary Research.
Stories this photo appears in:

Austin Schuler's lungs told him to slow down, that he started too fast at first. Unaccustomed to running up to 27 miles at a time, Schuler embarked on the Prairie Spirit Rail Trail's start in Ottawa intending to run that distance four consecutive mornings.
August 13, 2013 12:06 p.m.