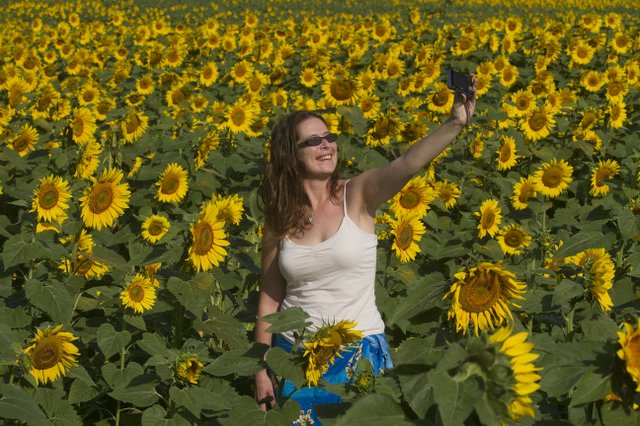 Amy Lindsay, of Shawnee, takes a self portrait at Ted Grinter's sunflower field near Tonganoxie on Saturday Aug. 24, 2013.
Stories this photo appears in:

A local landmark that fills the countryside with a sea of yellow for a short spell each year soon should be buzzing again. Grinter Farms again has planted its crop — roughly 1 million sunflower seeds — and the radiant colors of thousands of sunflowers soon will be on display.
September 3, 2015 12:14 p.m.

A popular photo backdrop is expected to be in prime form the next two weekends. Ted and Kris Grinter's sunflowers should be ready for pictures in the coming days, according to Kris' blog, krisgrinter.blogspot.com.
August 29, 2014 12:12 p.m.