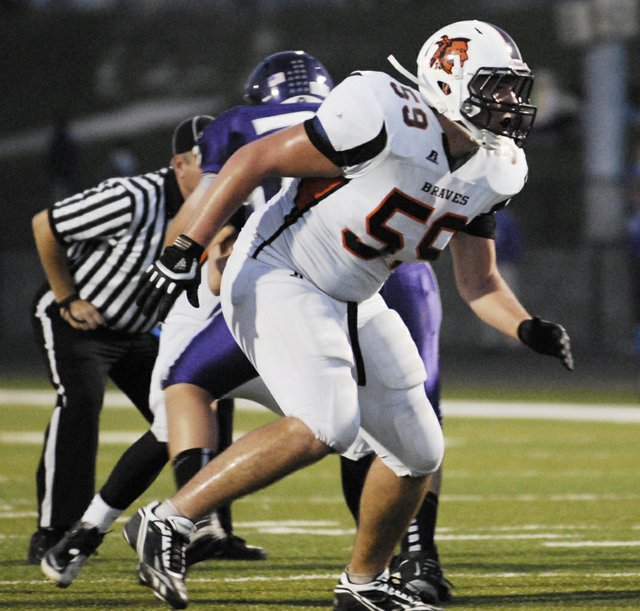 BSHS senior Kyle Dumler (6-4, 315 pounds) moved from the offensive line to defense and may also see the field as a tight end in some offensive sets.
Stories this photo appears in:

Jackson, now a senior, enters his third season as starter and he'll again be looked at to carry much of the load — in 2012, he represented more than 77 percent of the Braves' total offensive yardage and more than 85 percent of their touchdowns. This year, meanwhile, the Braves return as many skill position athletes as any team in the league. Senior Jared Knershield is back at running back after an injury-plagued junior season, as is sophomore Marcel Holmes and junior Brian Lanning.
August 27, 2013 12:30 p.m.