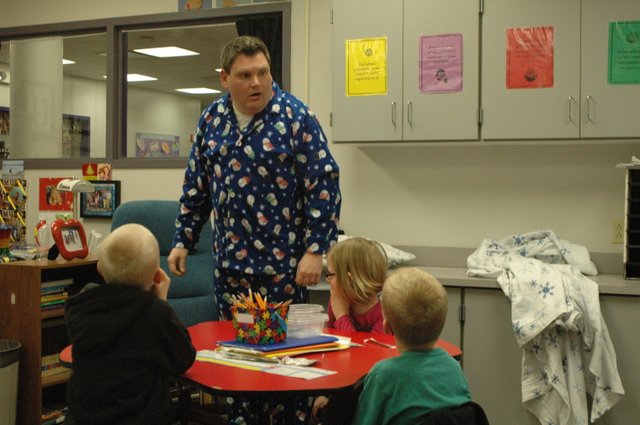 Decked out in pajamas, first-grade teacher Jason Utlaut reacts with surprise when acting out a silent scene in which he wakes to find it has snowed overnight, and then goes "outside" to play in the snow. Utlaut used the theatrical scene to teach his students at Bonner Springs Elementary School to interpret a story using visual clues. Utlaut learned last week that he is one of 32 teachers in the state to earn the Horizon Award for first-year teachers.
Stories this photo appears in:

On a Wednesday morning in Jason Utlaut's first-grade class, he is "asleep" on top of a cabinet.
January 16, 2013 3:06 p.m.