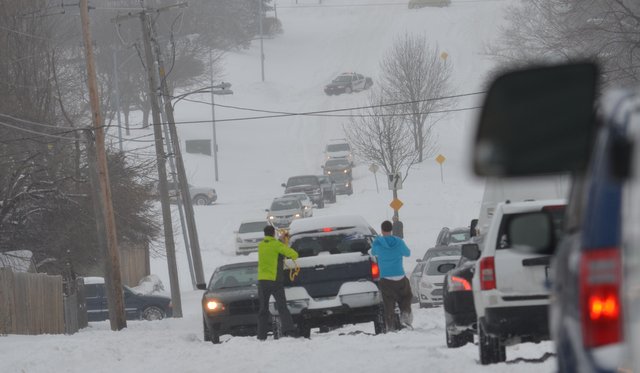 Motorists stuck in the snow between 71st and 75th streets on Quivira Road early Thursday afternoon created one of many traffic jams police responded to during the day. More severe weather could be on the way say state and weather officials.
Stories this photo appears in:

That's definitely a possibility, say officials with the National Weather Service. Kim Qualls, public affairs manager with the Kansas Department of Transportation, addresses the recent snowstorms and what we can expect from the rest of winter.