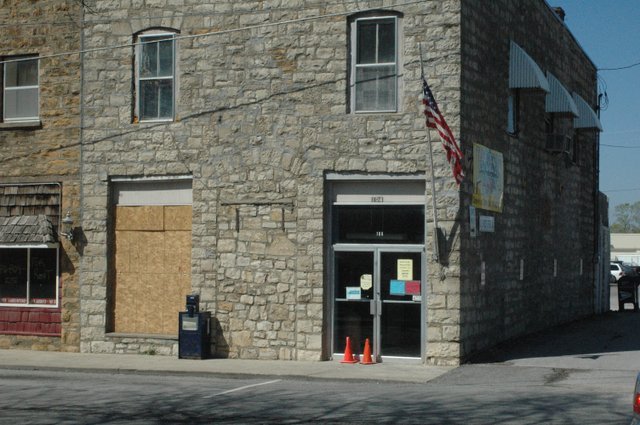 The Edwardsville Post Office was "temporarily" closed about six weeks ago after a car crashed into it. While the vehicle struck the rear of the building, the impact caused a window at the front of the building to shatter, which is why it is boarded up.
Stories this photo appears in:
The past year saw some major changes for the communities covered by The Chieftain.

It appears there has been some movement with Edwardsville's "temporarily" closed post office, but still no commitment to reopen the location.

The closure of the Edwardsville Post Office following an accident that damaged the building brought several residents to Monday's Edwardsville City Council meeting.