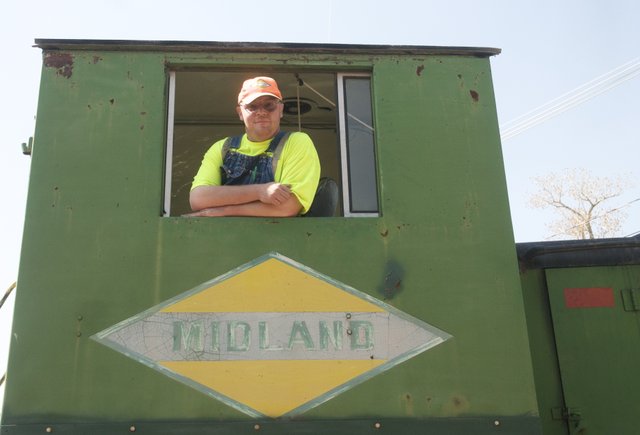 Midland Railway volunteer Mike Beem leans out the window of a locomotive Saturday before the trained departed again for a Easter egg hunt at Norwood Station.
Stories this photo appears in:

Mike Beem struck up a conversation with a stranger Saturday as they stood on the Santa Fe Depot's north platform waiting for a Midland Railway train to pull into the station. Words came easy to the two men as they talked trains and railroad. The stranger told Beem, a volunteer with the Midland Railway, he was retired from the Union Pacific Railroad and used to make regular runs through Kansas City west to Marysville.