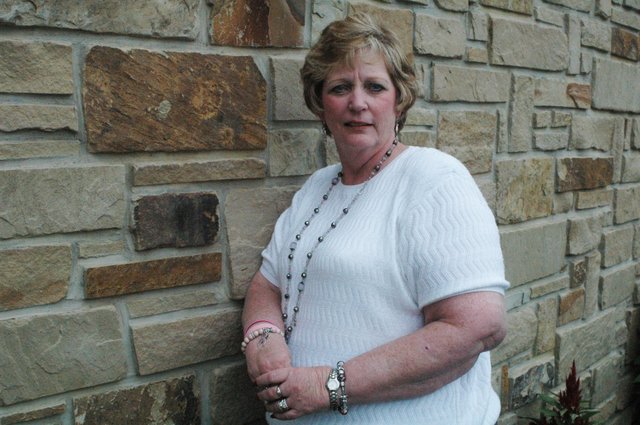 Pam Frazey of Edwardsville says she never wore pink until her breast cancer diagnosis in 2011. Now she says she is a proud member of the pink sisterhood.
Stories this photo appears in:

Pam Frazey says she had never been a "pink" person. "I never wore pink. Ever," she says.