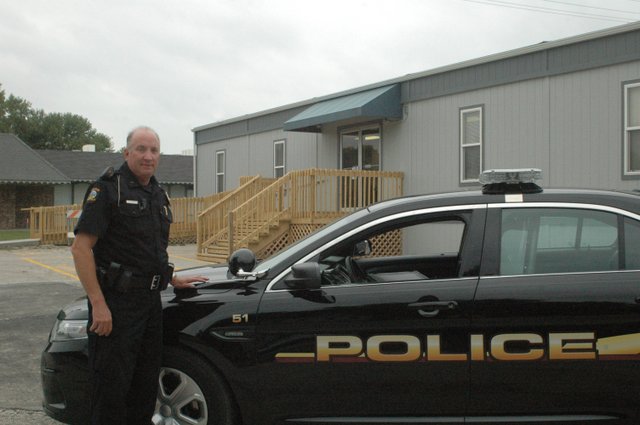 Officer Mike Marshall and the Edwardsville Police Department last week moved into this modular building. The department still plans to put in landscaping, signage and a few other exterior improvements.
Stories this photo appears in:
The past year saw some major changes for the communities covered by The Chieftain.

When Officer Mike Marshall began working for the Edwardsville Police Department in February 2012 after retiring as a captain from the Johnson County Sheriff's Department, he quickly saw the challenges the department faced with its building.