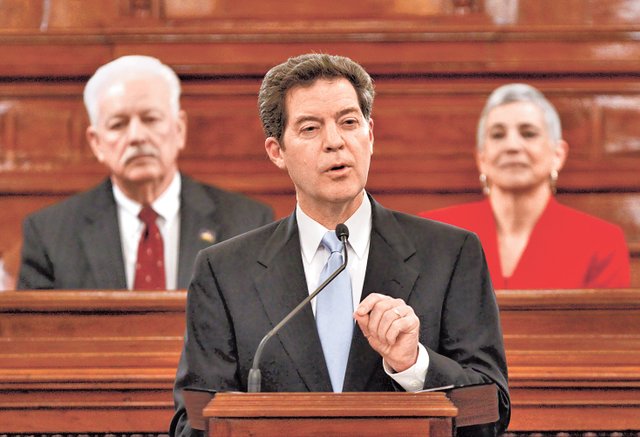 Democrats and other Brownback critics contend that the state's ongoing budget problems prove that his economic policies have failed.
Stories this photo appears in:

Republican Gov. Sam Brownback says Kansas legislators shouldn't tinker further with tax laws next year and argues that the state budget is in "good shape" despite a projected shortfall because his economic policies are working.

TOPEKA — Kansas Gov. Sam Brownback signed sweeping anti-abortion legislation Friday, giving his state a new law to block tax breaks for abortion providers, ban sex-selection abortions and declare that life begins "at fertilization."