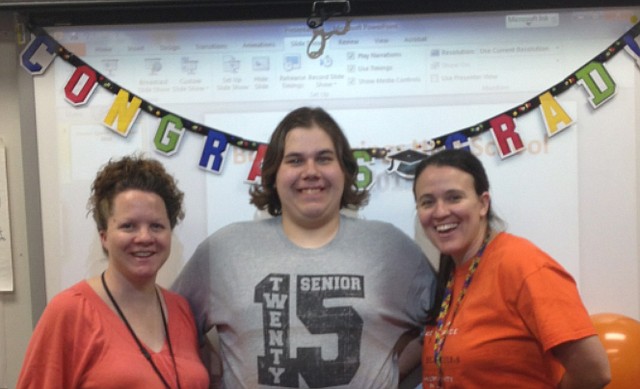 Steven Shonkwiler (center) poses with special education staff members Julie Deason (left) and Tierney Thompson Monday at Bonner Springs High School. His mother, Monica Shonkwiler, praised the staff members who have helped Steven, who has autism, throughout his education.
Stories this photo appears in:

Steven's diagnosis came on Oct. 5, 1998: High Functioning Autism.