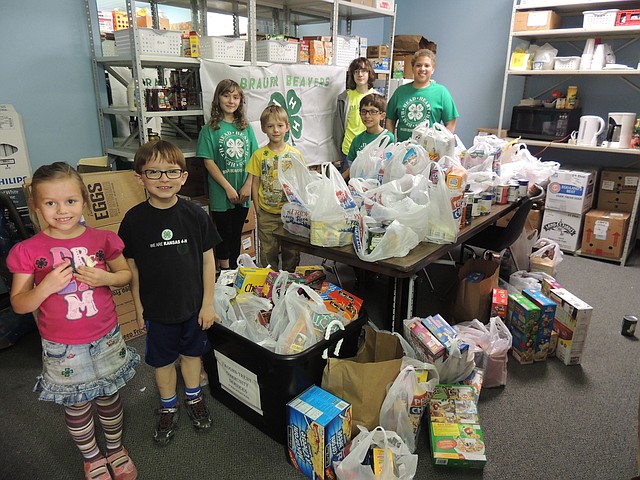 The Brauer Beavers 4-H Club from Bonner Springs helped raise $150 cash donations and 325 pounds of food donations for Vaughn-Trent Community Services on March 29 at Price Chopper in Bonner Springs. Members in the club are pictured left to right: Annalee Morche, Justin Korgol, Hazelbell Morche, Danny Morche, Braden Korgol, Kameron Zimmerly, and Kamren Brown. Other members who helped, but aren't pictured, were: Lauren, Christina and Ethan Edwards; Jarod Mortensen; and Charlotte Dykes.
Stories this photo appears in:

The Brauer Beavers have been a very busy 4H Club in April and May 2015.