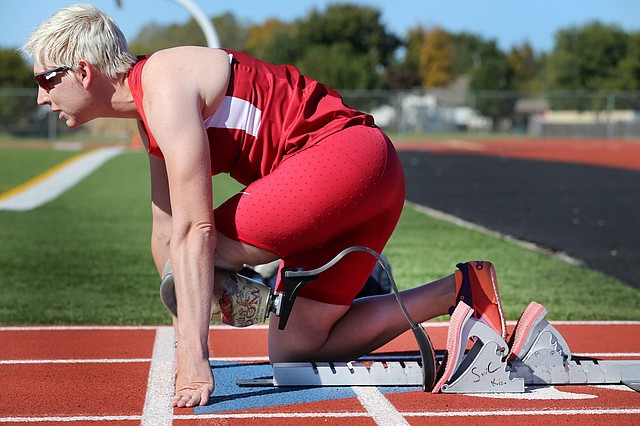 Paralympian Liz Willis trains at the Andover District Stadium in Andover, Kan. Willis is a member of the 2015 U.S. Paralympics Track and Field World Championship Team and will compete in the world championships in Qatar later this month.
Stories this photo appears in:
Liz Willis lost her left leg below the knee almost five years ago and she considers herself lucky. There's no self-pity, no wallowing. In fact, Willis, who lives near Augusta, is an upbeat mother of a 4-year-old boy who cannot be kept down. And it's that young child, Calum, who drives her as a sprinter as she leaves this week for the Paralymic World Games in Doha, Qatar, and hopes to qualify for the U.S. Olympic team next summer that will compete in the Rio de Janerio Paralymic Games.